Cleanroom Design Build News & Insights
Get the latest cleanroom design build news and updates below. Cleanroom Connect brings you the latest cleanroom design build news from around the world, featuring current topics and news covering cleanroom planning, design and construction.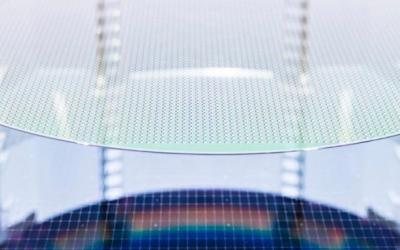 It is a milestone on the path to the chip factory of the future: at the new Bosch semiconductor fab in Dresden, silicon wafers are passing through the fully automated fabrication process for the first time. This is a key step toward the start of production operations, which is scheduled for late 2021. Manufacturing of automotive microchips will be a primary focus when the fully digital and highly connected semiconductor plant is up and running. "Chips for tomorrow's mobility solutions and greater safety on our roads will soon be produced in Dresden. We plan to open our chip factory of the future before the year is out," says Harald Kroeger, member of the board of management of Robert Bosch GmbH. The company already operates a semiconductor fab in Reutlingen near Stuttgart. The new wafer fab in Dresden is Bosch's response to the surging number of areas of application for semiconductors, as well as a renewed demonstration of its commitment to Germany as a high-tech location. Bosch is investing around one billion euros in the high-tech manufacturing facility, which will be one of the most advanced wafer fabs in the world. Funding for the new building is being provided by the federal German government, and more specifically the Federal Ministry for Economic Affairs and Energy. Bosch plans to officially open its wafer fab in June 2021.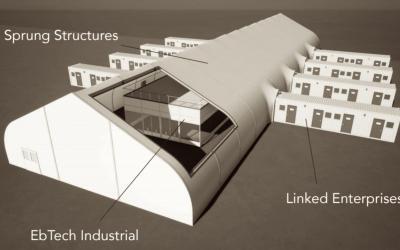 Together these five companies have put together complex build solutions in response to the coronavirus. Individually they were the best for being the fastest of their building type, together they provide the complete solution within weeks, regardless of the requirements. RPM acts as the quarterback pulling in a team of top North American manufacturers with the specific purpose of delivering rapid deployment Community Response Facilities (CRF) that are designed to meet each community's critical needs. If the location requires conversion of an existing structure, a large building shell that goes up quickly, or mobile secure steel buildings, together we have it covered.
Cleanroom Design Build News
Cleanroom Design Build News and Insights
Cleanroom design build news by industry leading cleanroom design build companies. The cleanroom design build industry includes companies that offer turnkey design and construction services for the cleanroom industry.
Cleanroom Connect provides the latest Cleanroom design build News from various sources of production and manufacturing. Subscribe today to receive cleanroom design build news and updates directly to your mailbox.
Thank you for visiting the cleanroom design build news page. We hope that you find the news and insights useful.