Medical Device Cleanroom News
Get the latest Medical Device Cleanroom News and updates below. Cleanroom Connect brings you the latest Medical Device Cleanroom News from around the world, featuring current topics and news in the medical device industry.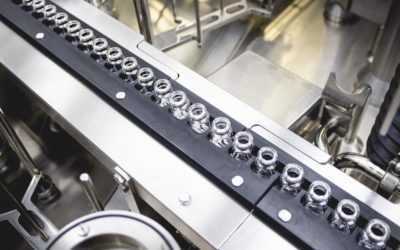 WuXi Biologics ("WuXi Bio") (2269.HK), a global company with leading open-access biologics technology platforms, announced that it has received the License of Manufacturing Permit from German health authorities for its drug product facility (DP7) in Leverkusen, Germany. The permit successfully demonstrates for the first time that Premier Quality together with Record Speed WuXi Biologics consistently delivered in China can also be applied in global countries.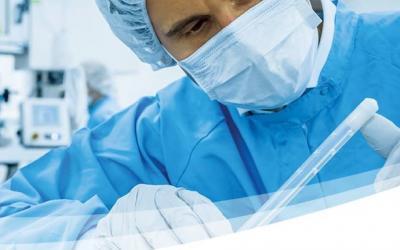 Freudenberg Medical, a global contract design and manufacturing provider to the medical device industry, is expanding its manufacturing operations in Alajuela, Costa Rica. The expansion project adds 8,600 square feet to the existing facility which includes construction of an additional ISO Class 7 cleanroom for catheter manufacturing and assembly, molding, extrusion, and packaging, as well as added office space. New technology includes an advanced thermoplastic extrusion line which can produce tubing from 4 inches to 170 inches long with capacity of up to 1 million parts per month, plus additional injection molding machines.
Aerospace News
Medical Device Cleanroom News and Advancements
The Medical Device Cleanroom Industry supports the environmental cleanroom and controlled environmental systems for the Medical Device Cleanroom industry. The medical device industry is the study of medical apparatus, medical appliance, medical software, medical materials or other medical articles. Whether used in solidarity or in combination with technology or software. The Medical Device Cleanroom News curated on Cleanroom Connect specifically relates to new medical device trends, medical device products, medical device startups, and medical device innovations.
Medical Device Cleanroom News a key to Compliance
Common uses of medical devices are intended to be compliant by the specifications created by the original product manufacturer. These medical devices serve humans in the following circumstances:
Disease Diagnosis, disease prevention, disease monitoring, or disease alleviation
Injury diagnosis, injury treatment, injury monitoring, injury alleviation
Physiological process monitoring, anatomy replacement or anatomy modification
Technical administration of pharmaceutical agents, biologic agents, immunological agents
Cleanroom Connect provides the latest Medical Device Cleanroom News from various medical device industries. Subscribe today to receive Medical Device Cleanroom News and updates directly to your mailbox.
Keywords: Medical Device Cleanroom News, medical apparatus, medical appliance, medical software, medical materials, medical articles, medical device research, medical device trends, medical device products, medical device startups, medical device innovations, medical device companies, Disease Diagnosis, disease prevention, disease monitoring, disease alleviation, Injury diagnosis, injury treatment, injury monitoring, injury alleviation, Physiological process monitoring, anatomy replacement, anatomy modification, pharmaceutical agents, biologic agents, immunological agents, medical device cleanroom