Medical Device Cleanroom News
Get the latest Medical Device Cleanroom News and updates below. Cleanroom Connect brings you the latest Medical Device Cleanroom News from around the world, featuring current topics and news in the medical device industry.
My CBD Lab, a leading producer of high-quality CBD products, has recently announced that the company will partner with Edward Lemus of E2 Labs to develop a proprietary closed system machine for the production of isolate in an efficient and expedited fashion. This closed system distillation rig is expected to increase the volume of end product by reducing wastage and contamination and accelerating the production process.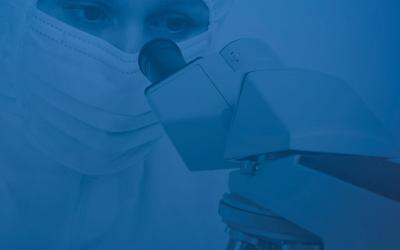 Pulse Systems has recently announced the opening of a new East Coast Development Center facility in Marlborough, MA. Pulse Systems currently provides prototype and production support to customers worldwide from its facilities in Northern California.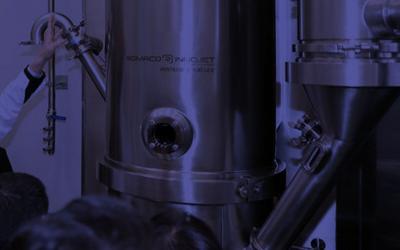 More than 500 invited guests and customers of Romaco China and Truking recently attended the official opening of the new "Romaco China Solids Process Centre". This high-tech laboratory on the Truking campus in Changsha is equipped with Innojet and Kilian machines.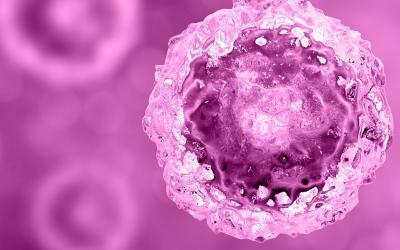 Stem Cell Medicine Ltd. (SCM), a biotechnology company developing new therapies for neurological indications and rare diseases through gene therapy, cell therapy, exosomes, novel molecules and combinations with existing pharmaceuticals, announced today that it has received funding from the Israeli Ministry of the Economy to build a gene therapy facility.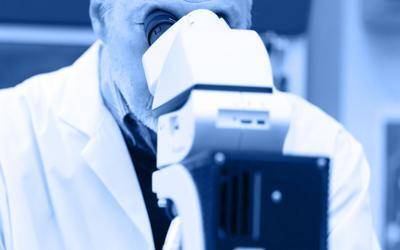 ThermoGenesis Corp, a private corporation owned by Cesca Therapeutics, and a market leader in automated cellular processing and autologous cell therapies for regenerative medicine, today announced the construction and qualification of a new Class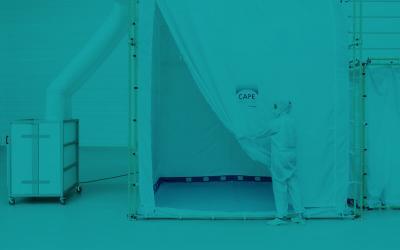 CAPE® is a transportable, tent-like cleanroom facility developed by researchers at the Fraunhofer Institute for Manufacturing Engineering and Automation IPA. It can be installed both indoors and in unexposed outdoor locations, and takes less than an hour to set up.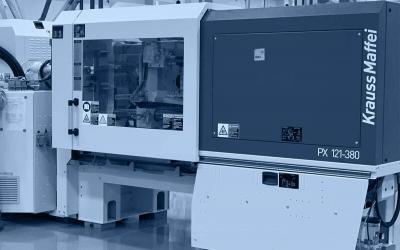 HTI Plastics recently received a new Krauss Maffei Injection molding machine for beta testing. The PX All-Electric arrived on our floor in late January. This is the second time HTI has been selected to host a Krauss machine for testing, with the option to purchase.
Aerospace News
Medical Device Cleanroom News and Advancements
The Medical Device Cleanroom Industry supports the environmental cleanroom and controlled environmental systems for the Medical Device Cleanroom industry. The medical device industry is the study of medical apparatus, medical appliance, medical software, medical materials or other medical articles. Whether used in solidarity or in combination with technology or software. The Medical Device Cleanroom News curated on Cleanroom Connect specifically relates to new medical device trends, medical device products, medical device startups, and medical device innovations.
Medical Device Cleanroom News a key to Compliance
Common uses of medical devices are intended to be compliant by the specifications created by the original product manufacturer. These medical devices serve humans in the following circumstances:
Disease Diagnosis, disease prevention, disease monitoring, or disease alleviation
Injury diagnosis, injury treatment, injury monitoring, injury alleviation
Physiological process monitoring, anatomy replacement or anatomy modification
Technical administration of pharmaceutical agents, biologic agents, immunological agents
Cleanroom Connect provides the latest Medical Device Cleanroom News from various medical device industries. Subscribe today to receive Medical Device Cleanroom News and updates directly to your mailbox.
Keywords: Medical Device Cleanroom News, medical apparatus, medical appliance, medical software, medical materials, medical articles, medical device research, medical device trends, medical device products, medical device startups, medical device innovations, medical device companies, Disease Diagnosis, disease prevention, disease monitoring, disease alleviation, Injury diagnosis, injury treatment, injury monitoring, injury alleviation, Physiological process monitoring, anatomy replacement, anatomy modification, pharmaceutical agents, biologic agents, immunological agents, medical device cleanroom