Food and Beverage Cleanroom News
Get the latest Food and Beverage Cleanroom News and updates below. Cleanroom Connect brings you the latest Food and Beverage Cleanroom News from around the world, featuring current topics and news in the Food and Beverage industries.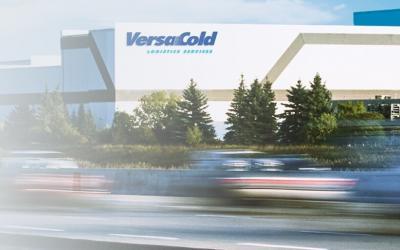 VersaCold Logistics Services is pleased to announce that it has completed the acquisition of a strategic portfolio of cold storage warehouse assets from H&R Real Estate Investment Trust and Crestpoint Real Estate Investments Ltd. Terms of the transaction were not disclosed.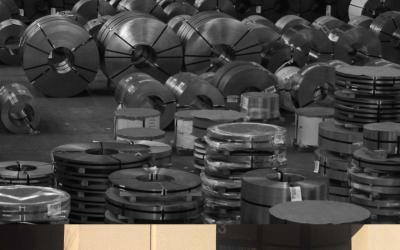 Samuel, Son & Co., Limited, a leading metals distributor and industrial products manufacturer, today announced the acquisition of all remaining shares of Burloak Technologies, a leader in the additive manufacturing industry. Burloak works with the most innovative companies in the space, aerospace, automotive and industrial markets to rapidly transition their most challenging part designs to be additively manufactured at scale.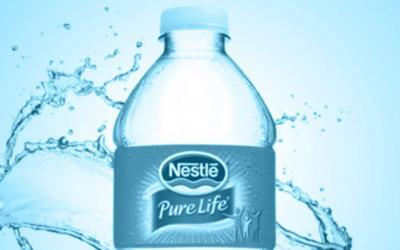 Nestlé Waters North America (NWNA) is pleased to announce that its Stanwood bottling facility in Michigan has received Gold certification under the Alliance for Water Stewardship (AWS) International Water Stewardship Standard, the company's second facility awarded this certification. Achieving advanced-level certification recognizes the additional effort and positive water stewardship outcomes that go beyond core requirements of the AWS Standard. NWNA remains the only company in North America with Gold-certified facilities.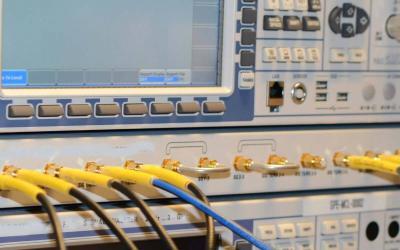 The American National Standards Institute (ANSI), coordinator of the U.S. voluntary standardization system, has accredited Florida Certified Organic Growers, Inc. DBA Quality Certification Services in accordance with the international standard ISO/IEC 17065, Conformity assessment—Requirements for bodies certifying products, processes, and services; and pertinent certification scheme requirements and regulations under the U.S. Food & Drug Administration (FDA)'s Food Safety Modernization Act, or FSMA. ANSI's conformity assessment accreditation programs were reorganized in December 2018 under the ANSI National Accreditation Board (ANAB) brand, a wholly owned subsidiary of ANSI.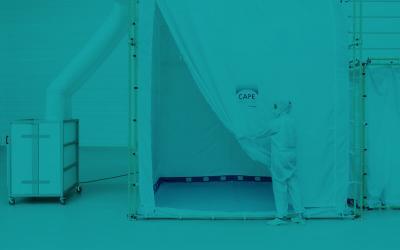 CAPE® is a transportable, tent-like cleanroom facility developed by researchers at the Fraunhofer Institute for Manufacturing Engineering and Automation IPA. It can be installed both indoors and in unexposed outdoor locations, and takes less than an hour to set up.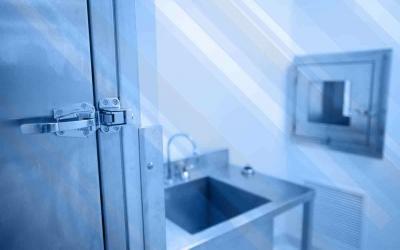 Bioquell offers a unique opportunity to broaden Ecolab's portfolio of products, services, and solutions. Bioquell's expertise in bio-decontamination and deep-cleaning utilizing vaporized hydrogen peroxide technologies complements Ecolab's daily cleaning and disinfection offerings for cleanrooms and other high-grade environments.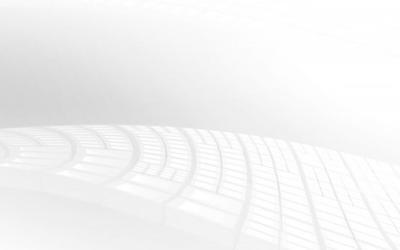 QuantumClean & ChemTrace will demonstrate how its ultra-high purity chamber tool part cleaning, proprietary coatings and microcontamination analytical testing can help reduce wafer fabrication Cost-of-Ownership (CoO). Solutions' information is available during show hours at SEMICON Europa at the Messe München Exhibition Center in Munich, Germany from November 13 — 16, 2018 (booth A4510).
Food and Beverage Cleanroom News
Food and Beverage Cleanroom News and Advancements
The Food and Beverage Cleanroom Industry supports the environmental cleanroom and controlled environmental systems for the food and beverage industries. The food and beverage industry is often times described in two major segments. The Food and Beverage Cleanroom News segments are production and distribution of edible goods.
Food and Beverage Cleanroom News – Production
Food and beverage production includes the processing of meat, cheese, milk, soft drinks, alcoholic beverages, packaged goods and other modified foods. The food and beverage production segment excludes foods that were directly produced on farms and other forms of agriculture.
Food and Beverage Cleanroom News – Distribution
The food and beverage distribution segment includes the transportation of finished food products into the customer's possession.
Cleanroom Connect provides the latest Food and Beverage Cleanroom News from various food and beverage industries. Subscribe today to receive Food and Beverage Cleanroom News and updates directly to your mailbox.
Keywords: Food and Beverage, Food Production, Beverage Production, Food and Beverage Cleanrooms, Dairy Production, Meat Processing Industry, CPG, Consumer Packaged Goods, Modified Foods, Genetically Modified Foods, GMOs