Semiconductor Industry News
Get the latest Semiconductor Industry news and updates below. Cleanroom Connect brings you the latest news from around the world, featuring current topics in semiconductor industry news including: microelectronics, chip manufacturing, 3G, and processor manufacturing.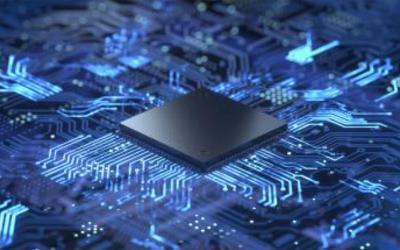 The Semiconductor Industry Association (SIA) today announced worldwide sales of semiconductors were $44.5 billion in June 2021, an increase of 29.2% from the June 2020 total of $34.5 billion. Sales in June were 2.1% more than the May 2021 total of $43.6 billion. Sales during the second quarter of 2021 were $133.6 billion, an increase of 29.2% over the second quarter of 2020 and 8.3% more than the first quarter of 2021. Monthly sales are compiled by the World Semiconductor Trade Statistics (WSTS) organization and represent a three-month moving average. SIA represents 98% of the U.S. semiconductor industry by revenue and nearly two-thirds of non-U.S. chip firms.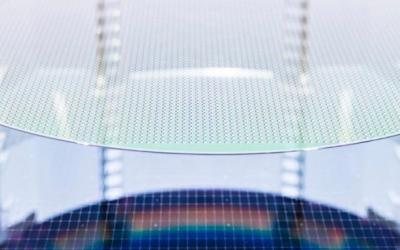 It is a milestone on the path to the chip factory of the future: at the new Bosch semiconductor fab in Dresden, silicon wafers are passing through the fully automated fabrication process for the first time. This is a key step toward the start of production operations, which is scheduled for late 2021. Manufacturing of automotive microchips will be a primary focus when the fully digital and highly connected semiconductor plant is up and running. "Chips for tomorrow's mobility solutions and greater safety on our roads will soon be produced in Dresden. We plan to open our chip factory of the future before the year is out," says Harald Kroeger, member of the board of management of Robert Bosch GmbH. The company already operates a semiconductor fab in Reutlingen near Stuttgart. The new wafer fab in Dresden is Bosch's response to the surging number of areas of application for semiconductors, as well as a renewed demonstration of its commitment to Germany as a high-tech location. Bosch is investing around one billion euros in the high-tech manufacturing facility, which will be one of the most advanced wafer fabs in the world. Funding for the new building is being provided by the federal German government, and more specifically the Federal Ministry for Economic Affairs and Energy. Bosch plans to officially open its wafer fab in June 2021.
Semiconductor Industry News
Semiconductor Industry News and Advancements
The Semiconductor Industry is a collection of companies, researchers and engineers who are actively involved in the design and fabrication of semiconductor devices. The semiconductor industry formed in the early 1960's. Since semiconductors became a lucrative and thriving sector of the microelectronics industry, it has grown to be over $400 billion industry.
Semiconductor Fabrication Companies
Following are some of the larger semiconductor design and fabrication companies across the globe:
The semiconductor cleanroom industry produces the controlled cleanroom environments whereby the semiconductor products are fabricated and packaged. These semiconductor cleanroom facilities are often called "semiconductor fabrication facilities" or "Fab". Our semiconductor industry news brings you recent updates and innovations from companies and researchers who fabricate an array of semiconductor products for different applications.
Semiconductor Industry News Covering all Semiconductor Products
Cleanroom connect curates semiconductor industry news covering a variety of companies and products. The primary developments of Semiconductor Fabrication companies are: Memory, Microprocessors, Commodity Integrated Circuits, and Complex SOCs.
Memory: Memory chips store data and pass information between computer devices.
Microprocessors: The central processing units that deliver logic to execute tasks for processes in an electronic device or computer.
Commodity Integrated Circuit: Often times referred to as "chips", "standard chips", or "computer chips", Commodity Integrated Circuits execute routine processes and are manufactured in bulk to be cost effective and maintain the highest level of standards.
Complex SOC: Complex SOC or "System on a Chip" is an integrated circuit chip that also encompasses the capability to execute and run processes. These Complex SOCs can typically match the capability of system.
Semiconductor Industry News Delivered Directly to your Email
Cleanroom Connect provides the latest Semiconductor Industry News from various semiconductor and microelectronics industries. Subscribe today to receive semiconductor industry news and updates directly to your mailbox. Register Today!