Semiconductor Industry News
Get the latest Semiconductor Industry news and updates below. Cleanroom Connect brings you the latest news from around the world, featuring current topics in semiconductor industry news including: microelectronics, chip manufacturing, 3G, and processor manufacturing.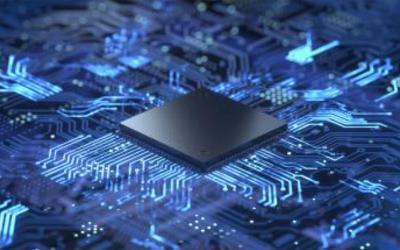 The Semiconductor Industry Association (SIA) today announced worldwide sales of semiconductors were $44.5 billion in June 2021, an increase of 29.2% from the June 2020 total of $34.5 billion. Sales in June were 2.1% more than the May 2021 total of $43.6 billion. Sales during the second quarter of 2021 were $133.6 billion, an increase of 29.2% over the second quarter of 2020 and 8.3% more than the first quarter of 2021. Monthly sales are compiled by the World Semiconductor Trade Statistics (WSTS) organization and represent a three-month moving average. SIA represents 98% of the U.S. semiconductor industry by revenue and nearly two-thirds of non-U.S. chip firms.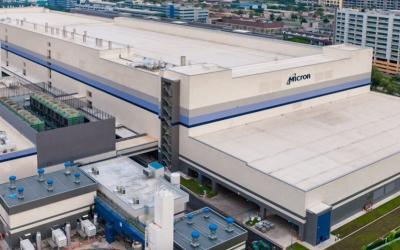 Micron Technology, Inc., announced today it has begun volume shipments of the world's first 176-layer NAND Universal Flash Storage (UFS) 3.1 mobile solution. Engineered for high-end and flagship phones, Micron's discrete UFS 3.1 mobile NAND unlocks 5G's potential with up to 75% faster sequential write and random read performance than prior generations,1 enabling downloads of two-hour 4K movies2 in as little as 9.6 seconds.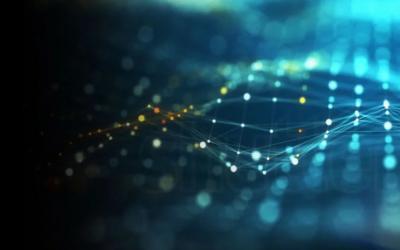 Picosun Group delivers cutting-edge Atomic Layer Deposition (ALD) technology to ams OSRAM for volume manufacturing of optical semiconductor devices…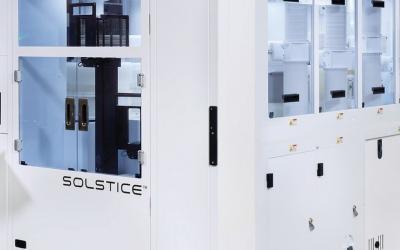 ClassOne Technology, global provider of advanced semiconductor electroplating and surface preparation systems, announced that it has received multiple tool orders from one of the world's largest RF device manufacturers…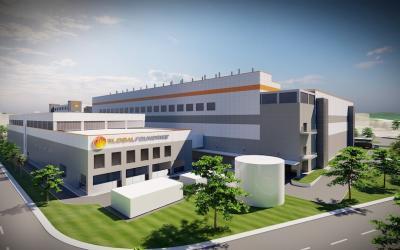 GlobalFoundries (GF), the global leader in feature-rich semiconductor manufacturing, today announced its expansion plans for its most advanced manufacturing facility in upstate New York over the coming years. These plans include immediate investments to address the global chip shortage at its existing Fab 8 facility as well as construction of a new fab on the same campus that will double the site's capacity.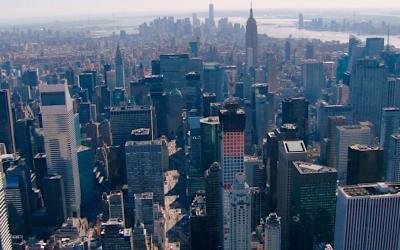 As New York City begins its early phases of reopening since the onset of the pandemic, cleanroom design and construction services firm Precision Cleanrooms makes its claim in the Big Apple with its first New York City office in the company's 32-year history. Located in Union Square at 41 East 11th Street, Precision Cleanrooms' New York office will serve customers in greater New York and the extended Northeastern United States, providing turnkey cleanroom solutions and services for many industries including: pharmaceutical, biotech, medical device, and microelectronics industries.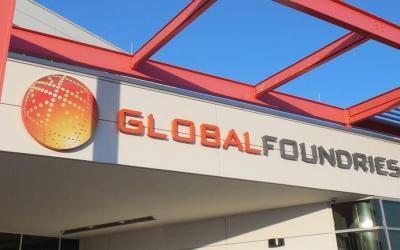 GLOBALFOUNDRIES® (GF®), the global leader in feature-rich semiconductor manufacturing, today announced it is expanding its global manufacturing footprint with the construction of a new fab on its Singapore campus. In partnership with the Singapore Economic Development Board and with co-investments from committed customers, GF's more than US $4B (S$5B) investment will play an integral role in meeting the growing demand for the company's industry-leading manufacturing technologies and services to enable companies worldwide to develop and scale their business.
Semiconductor Industry News
Semiconductor Industry News and Advancements
The Semiconductor Industry is a collection of companies, researchers and engineers who are actively involved in the design and fabrication of semiconductor devices. The semiconductor industry formed in the early 1960's. Since semiconductors became a lucrative and thriving sector of the microelectronics industry, it has grown to be over $400 billion industry.
Semiconductor Fabrication Companies
Following are some of the larger semiconductor design and fabrication companies across the globe:
The semiconductor cleanroom industry produces the controlled cleanroom environments whereby the semiconductor products are fabricated and packaged. These semiconductor cleanroom facilities are often called "semiconductor fabrication facilities" or "Fab". Our semiconductor industry news brings you recent updates and innovations from companies and researchers who fabricate an array of semiconductor products for different applications.
Semiconductor Industry News Covering all Semiconductor Products
Cleanroom connect curates semiconductor industry news covering a variety of companies and products. The primary developments of Semiconductor Fabrication companies are: Memory, Microprocessors, Commodity Integrated Circuits, and Complex SOCs.
Memory: Memory chips store data and pass information between computer devices.
Microprocessors: The central processing units that deliver logic to execute tasks for processes in an electronic device or computer.
Commodity Integrated Circuit: Often times referred to as "chips", "standard chips", or "computer chips", Commodity Integrated Circuits execute routine processes and are manufactured in bulk to be cost effective and maintain the highest level of standards.
Complex SOC: Complex SOC or "System on a Chip" is an integrated circuit chip that also encompasses the capability to execute and run processes. These Complex SOCs can typically match the capability of system.
Semiconductor Industry News Delivered Directly to your Email
Cleanroom Connect provides the latest Semiconductor Industry News from various semiconductor and microelectronics industries. Subscribe today to receive semiconductor industry news and updates directly to your mailbox. Register Today!