Sterile Packaging Industry News
Get the latest Sterile Packaging Industry news and updates below. Cleanroom Connect brings you the latest news from around the world, featuring current topics in sterile packaging industry news including: medical device packaging, pharmaceutical packaging, sterile medical packaging, healthcare packaging, microelectronics packaging and nutraceutical packaging.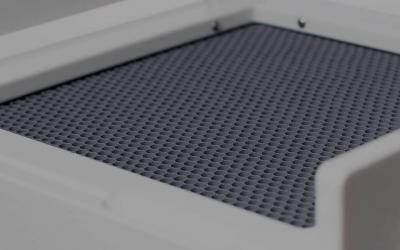 At a time when a clean and safe air environment is of paramount importance for school systems and businesses, certified HEPA AirBox Air Purifier Peak Series-S has been scientifically proven by independent lab testing company Microchem Laboratory to filter 99.99% of MS2 Bacteriophage, a SARS-Cov-2 (COVID-19) representative virus, and three other common pathogens in just 25 minutes, achieving a 4 log reduction of particulates.
SOAR™, makers of high performing, hemp-derived CBD products for active adventurers, today announced its official brand launch to help enthusiastic minds and bodies push farther and soar higher. Crafted with organically farmed CBD and containing less than 0.3% THC, SOAR™'s five products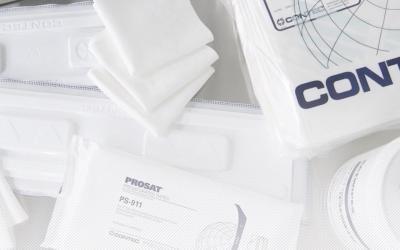 In the midst of a global pandemic, Contec® has proactively communicated with customers, distributors and partners through personal outreach, educational webinars and other knowledge-sharing activities.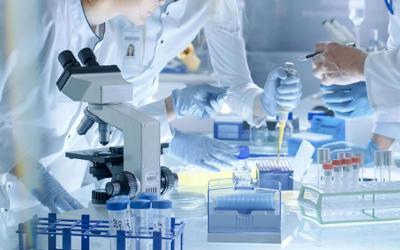 Sorrel Medical, a developer and manufacturer of wearable drug delivery devices, today announced the opening of a new manufacturing facility with state-of-the-art cleanroom facilities to accommodate manufacturing scalability of its wearable drug delivery devices.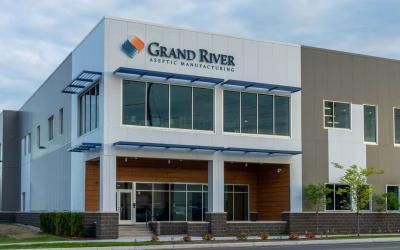 Grand River Aseptic Manufacturing ("GRAM"), an agile and modern parenteral contract development and manufacturing organization (CDMO), completed its major $60 million expansion project and recently took occupancy.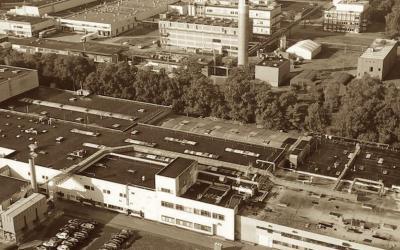 In line with the increased focus on the medical market segment, Coveris is taking a gigantic leap forward to modernize their medical packaging production facilities. With an extensive EUR 10 m investment program, Coveris strives to become best in class when it comes to process transparency, cleanliness and quality.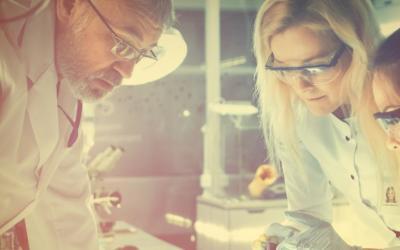 Sexton Biotechnologies has announced a new collaboration with BioSpherix Medical. As a tool and technologies partners of the Cell and Gene industry, Sexton and BioSpherix both recognize the need for cost-effective and flexible automation solutions during cell and gene therapy process development. While some upstream bioprocesses have been successfully automated, the final steps of downstream bioprocess, namely Fill-Finish, are often done manually with associated risks of contamination and user error.
Sterile Packaging Industry News
Sterile Packaging Industry News and Advancements
The Sterilel Packaging Industry is a collection of companies, researchers and engineers who are actively involved in the mission critical packaging of sterile products, pharmaceuticals, nutraceuticals and medical devices. The sterile packaging industry practices have been a very important part of the supply chain, providing certainty that our products and consumables are properly stored and contaminant-free, prior to use.
Sterile packaging is required for compliant medical products and medical devices
Sterile packaging is designed to keep bacteria and other impurities away from the contents of packages. The sterile packaging industry is responsible for making sure that the products we use as consumers remain contaminant free for our daily use. For medical devices, the sterile packaging industry plays a key role in safely delivering treatment to patients. Ensuring that all medical devices, products and containers are properly sterile and compliant with national, government and international standards, sterile packaging is a necessity to the well-being of our planet.
Sterile Packaging Industry Markets
Following are some of the products that are common in the sterile packaging industry:
Pharmaceutical Packaging
Medical Device Packaging
Nutraceutical Packaging
Healthcare Packaging
Medical Containment Packaging
Medical Supplies Packaging
Medical Equipment Packaging
Pharmaceutical Repackaging
Medial instruments
The sterile packaging cleanroom industry produces the controlled cleanroom environments whereby the products are packaged. These sterile packaging cleanroom facilities are often called "sterile packaging facilities" or "Packaging Cleanrooms". The sterile medical packaging market has undergone significant growth within the pharmaceutical and biological sectors. Aging population and chronic diseases are paving a large road for the necessity of sterile packaging. It is "top-of-mind" for all sterile packaging industry companies to maintain integrity in their packaging materials, technologies and processes to achieve continued growth in the sterile medical packaging market.
Sterile Packaging Industry News Covering Many Products and Industries
Cleanroom connect curates sterile packaging industry news covering a variety of sterile packaging products, materials and applications.
Sterile Medical Packaging Market Products
Pouches & Bags

Gusset bags
Header bags
Liner tear bags
Semi-ultra clean bags
Spout pouches

Thermoform trays
Vials & ampoules
Clamshells & lids
IV containers
Others
Sterile Medical Packaging Market Materials
Plastic Films
Foils
Papers
Glass
Non-woven
Foam Sheets
Others
Sterile Medical Packaging Market Applications
Medical supplies

Gloves
Scissors
Syringes and needles
Surgical tapes
Others

Medical equipment

Surgical
Therapeutic
Diagnostic
Pharmaceutical & biologics
Sterile Packaging Industry News Delivered Directly to your Email
Cleanroom Connect provides the latest Sterile Packaging Industry News from various sources and industries. Subscribe today to receive sterile packaging industry news and updates directly to your mailbox. Register Today!