Biotechnology Cleanroom News
Get the latest Biotechnology Cleanroom News and updates below. Cleanroom Connect brings you the latest Biotechnology Cleanroom News news from around the world, featuring current topics and news in the Biotechnology, Biotech and Bioscience industries.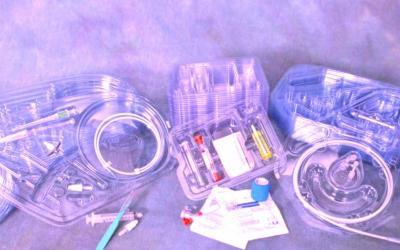 ALK Life Science Solutions, a business unit of ALK-Abelló, Inc. (ALK), serving the North American pharmaceutical packaging-based market for glass vials, and UPPI, LLC, the largest association of independent and university-based nuclear pharmacies serving the diagnostic imaging community in the U.S., announced today that they have entered into a three-year partnership to provide high-quality glass vials to UPPI members providing unit dose radiopharmaceuticals and positron emission tomography (PET) manufacturing of radiopharmaceuticals for use in nuclear imaging tests and treatments.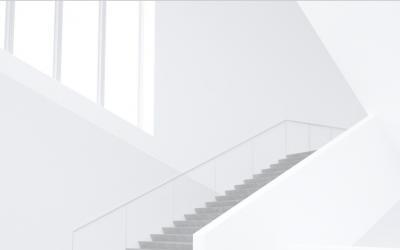 Working with an international team of experts from universities on the forefront of air quality monitoring research, RESET® will be releasing a new air quality standard aimed at providing a framework for qualifying airborne particulate sensors – specifically optical particle counters – used for indoor and outdoor air quality monitoring.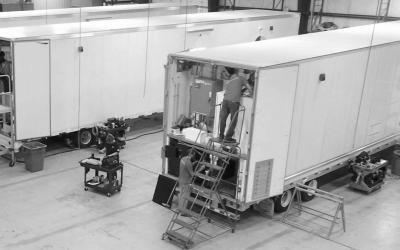 Germfree delivered a 53-foot biocontainment cleanroom trailer to a major US pharmaceutical company where they will work on a COVID-19 vaccine. This is the first, of what is expected to be, many mobile laboratory spaces that will be delivered to scientists and organizations working on virus and antibody testing, vaccine development, research, and deployment solutions.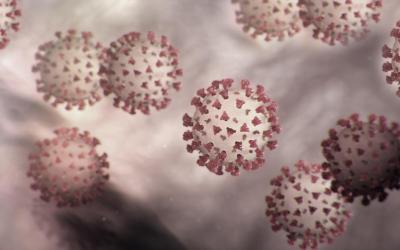 3M and Ford are collaborating on specific ways the companies can rapidly combine complementary capabilities and resources to help meet a surge in demand for personal protective equipment due to the COVID-19 outbreak.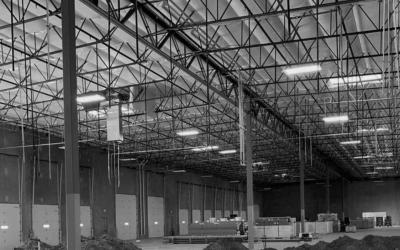 Medivant Health is currently building a 33,000-square-foot generic drug manufacturing facility in Chandler, Arizona. The first phase will create 10,000 square feet of manufacturing and laboratory space able to produce 40,000 vials of generic drug products every day. Medivant is a new Current Good Manufacturing Practice (CGMP) Manufacturer. Medivant is unique in that its sole purpose is to fill this generic drug shortage void. The facility is fully automated with minimal human intervention.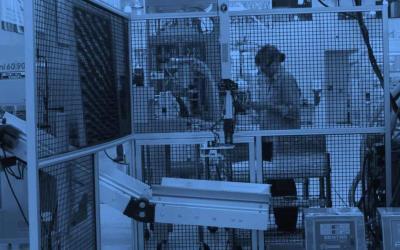 Comar Acquires iMARK Molding Comar, a premier plastic packaging, dispensing, and medical device provider serving the Medical, Pharmaceutical, Consumer Healthcare, Personal and Home Care, Food and Beverage, and other niche market segments is thrilled to announce the...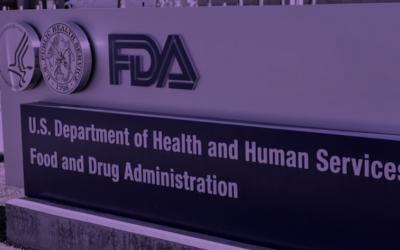 GISTs arise from specialized nerve cells found in the walls of the gastrointestinal tract. One or more mutations in the DNA of one of these cells may lead to the development of GIST.
Biotechnology News
Biotechnology Cleanroom News and Advancements
The Biotechnology Cleanroom Industry supports the environmental cleanroom and controlled environmental systems for the biotechnology, biotech and bioscience industries. The biotechnology industry makes use of living biological systems and organisms to develop or make products. Often times, biotech organizations are focused on implementing technological applications that uses biological systems, liv
ing organisms, or derivatives of biological organisms. Cleanroom Connect provides the latest Biotechnology Cleanroom News from various biotech, bioscience, and biotechnology industries. Subscribe today to receive aerospace news and updates directly to your mailbox.
Since the first DNA cloning experiments almost a half century ago, biotechnology techniques such as genetic engineering have developed to allow for the creation of engineered biological molecules. The biotechnology field focuses on designing and innovating new and different biological microorganisms and cells, constantly finding ways to create new gene formations and figure out how they work. The research and development of gene formations often happens in transgenic animals and plants. The biotechnology revolution has brought on an abundance of commercial applications that include gene cloning, directed mutagenesis, DNA sequencing, RNA interference, biomolecule labeling and detection, and nucleic acid amplification.
Stay connected to Cleanroom Connect to receive the latest Biotechnology Cleanroom News and events!
Keywords: Biotechnology Cleanroom News, biotech news, bioscience news, gene cloning, directed mutagenesis, DNA sequencing, RNA interference, biomolecule labeling, biomolecule detection, nucleic acid amplification, biomedical engineering, chemical engineering, tissue engineering, biopharmaceutical engineering, genetic engineering