Biotechnology Cleanroom News
Get the latest Biotechnology Cleanroom News and updates below. Cleanroom Connect brings you the latest Biotechnology Cleanroom News news from around the world, featuring current topics and news in the Biotechnology, Biotech and Bioscience industries.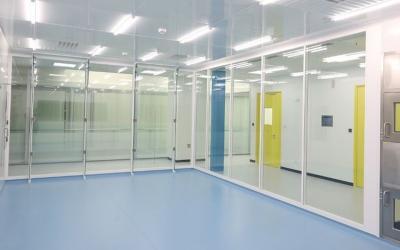 Exyte has successfully completed the construction of the first ExyCell® facility in China, the CliniMACS Cell Factory® of Miltenyi Biotec, a global provider of integrated solutions for Advanced Therapy Medical Products (ATMPs). The patented ExyCell technology was developed by Exyte as an end-to-end, integrated facility solution with standardized and modularized elements. These pre-configured and pre-fabricated modules enable fast-track construction thereby shortening time-to-market for new therapeutics and vaccines. The ExyCell facility is installed on the fourth floor of the ATLATL building located in the Zhangjiang High-Tech Park, and Miltenyi Biotec is now transferring production technology from Germany to China with regular operations for ATMP production is expected by autumn 2021. The facility will soon be open to visitors by appointment.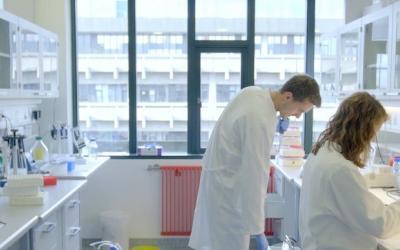 Novo Holdings today announced that it has co-led with Vivo Capital the over-subscribed US$200 million Series A and Crossover round in Esco Lifesciences Group ("Esco"), a leading provider of life sciences tools and services. The financing will enable Esco to strengthen its position through organic and external growth and transformation, as well as invest in China, thus addressing some of the most dynamic market segments and geographies. Other investors include two Asian sovereign wealth funds and Singapore-based global investor, EDBI.
Biotechnology News
Biotechnology Cleanroom News and Advancements
The Biotechnology Cleanroom Industry supports the environmental cleanroom and controlled environmental systems for the biotechnology, biotech and bioscience industries. The biotechnology industry makes use of living biological systems and organisms to develop or make products. Often times, biotech organizations are focused on implementing technological applications that uses biological systems, liv
ing organisms, or derivatives of biological organisms. Cleanroom Connect provides the latest Biotechnology Cleanroom News from various biotech, bioscience, and biotechnology industries. Subscribe today to receive aerospace news and updates directly to your mailbox.
Since the first DNA cloning experiments almost a half century ago, biotechnology techniques such as genetic engineering have developed to allow for the creation of engineered biological molecules. The biotechnology field focuses on designing and innovating new and different biological microorganisms and cells, constantly finding ways to create new gene formations and figure out how they work. The research and development of gene formations often happens in transgenic animals and plants. The biotechnology revolution has brought on an abundance of commercial applications that include gene cloning, directed mutagenesis, DNA sequencing, RNA interference, biomolecule labeling and detection, and nucleic acid amplification.
Stay connected to Cleanroom Connect to receive the latest Biotechnology Cleanroom News and events!
Keywords: Biotechnology Cleanroom News, biotech news, bioscience news, gene cloning, directed mutagenesis, DNA sequencing, RNA interference, biomolecule labeling, biomolecule detection, nucleic acid amplification, biomedical engineering, chemical engineering, tissue engineering, biopharmaceutical engineering, genetic engineering