Cleanroom News
Get the latest cleanroom news and updates below. Cleanroom Connect brings you the latest cleanroom news from around the world, featuring current topics and news from all industries who operate in cleanroom environments.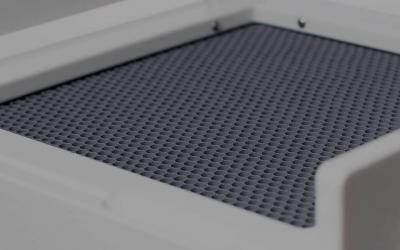 At a time when a clean and safe air environment is of paramount importance for school systems and businesses, certified HEPA AirBox Air Purifier Peak Series-S has been scientifically proven by independent lab testing company Microchem Laboratory to filter 99.99% of MS2 Bacteriophage, a SARS-Cov-2 (COVID-19) representative virus, and three other common pathogens in just 25 minutes, achieving a 4 log reduction of particulates.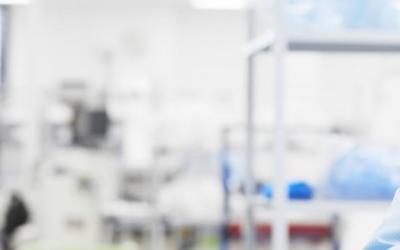 SteriPack Group rapidly deploys equipment, expertise and facilities to meet critical need for sterile swabs, diagnostic products and personal protective equipment across their global manufacturing network.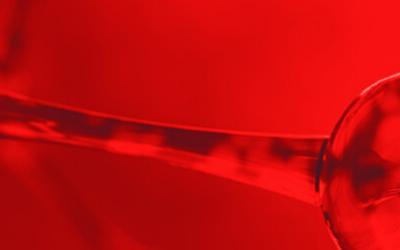 Thermo Fisher Scientific Inc. (NYSE: TMO), the world leader in serving science, today announced plans to develop two new sterile filling lines in Singapore to extend capacity to the Asia-Pacific region for the development and manufacture of therapies and vaccines.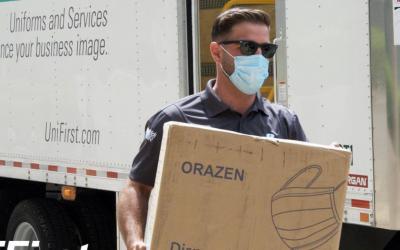 UniFirst Corporation (NYSE: UNF), an industry leader in the supply and servicing of uniforms, workwear, and facility service products, has spent the summer supporting small business revitalization in regions across the United States, Mexico, and Canada through a comprehensive donation totaling more than 250,000 protective face masks.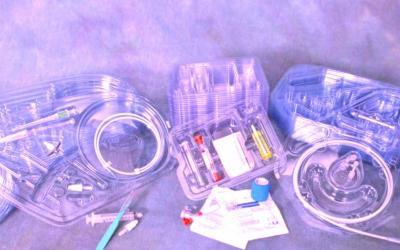 ALK Life Science Solutions, a business unit of ALK-Abelló, Inc. (ALK), serving the North American pharmaceutical packaging-based market for glass vials, and UPPI, LLC, the largest association of independent and university-based nuclear pharmacies serving the diagnostic imaging community in the U.S., announced today that they have entered into a three-year partnership to provide high-quality glass vials to UPPI members providing unit dose radiopharmaceuticals and positron emission tomography (PET) manufacturing of radiopharmaceuticals for use in nuclear imaging tests and treatments.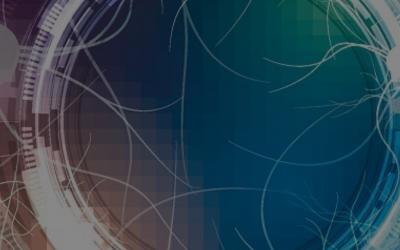 SkyWater Technology, the trusted technology realization partner, today announced it has entered into an exclusive, non-binding Memorandum of Understanding (MOU) with Osceola County, Florida to explore taking over the lease of the Center for Neovation, a state-of-the-art 200 mm semiconductor manufacturing facility, by forming a new public-private partnership for microelectronics manufacturing and advanced packaging capabilities. Following the MOU, SkyWater, the only U.S
SOAR™, makers of high performing, hemp-derived CBD products for active adventurers, today announced its official brand launch to help enthusiastic minds and bodies push farther and soar higher. Crafted with organically farmed CBD and containing less than 0.3% THC, SOAR™'s five products
Aerospace News
Cleanroom News and Advancements
The Cleanroom Industry supports the environmental cleanroom and controlled environmental systems for many markets that require precise environmental control and a contaminate-free operation environment. Cleanrooms are designed to enable production manufacturing and critical production processes to control particulate contamination, temperature, particulate, and humidity. Our cleanroom news channel covers multiple vertical markets that operate in modular cleanroom environments. Our cleanroom news team curates content from many sources across the globe to give you a holistic reading experience, providing news from several sources.
Subscribe today to receive cleanroom news to your inbox. Cleanroom Connect provides daily cleanroom news from a variety of sources and industries. Every day the cleanroom news staff of Cleanroom Connect magazine and our contributing freelancers bring you breaking news from the world of scientific research happening in cleanroom environments across a variety of industries. Our offerings include breaking cleanroom news, research news, aerospace news, biotechnology news, chemistry news, pharmaceutical news, medical device news, nanotechnology news, semiconductor news and microelectronics news. Our cleanroom news blog points you to the best science and cleanroom stories on the web. Stay tuned for our weekly cleanroom podcast. And you can now find our weekly cleanroom news content from Cleanroom Connect magazine included in our daily news feed, on our category and collections pages, and on our author pages.
Subscribe free today to receive cleanroom news directly to your email inbox!