Cleanroom News
Get the latest cleanroom news and updates below. Cleanroom Connect brings you the latest cleanroom news from around the world, featuring current topics and news from all industries who operate in cleanroom environments.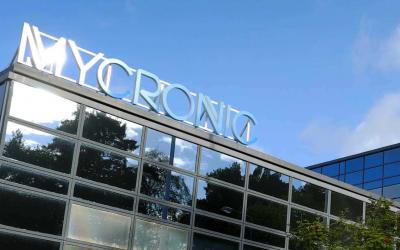 Mycronic is leveraging its end-to-end expertise, software and solutions to unleash new levels in quality, flexibility and productivity throughout the factory. At IPC APEX EXPO in San Diego 4-6 February, Mycronic will show a wide array of state-of-the-art assembly technologies that will help improve quality, flexibility and productivity in electronics manufacturing, including new advances in machine-to-machine communication, machine learning, full SMT line capabilities and automated material handling systems.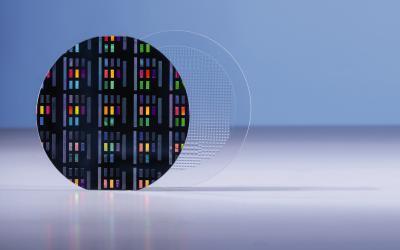 EV Group (EVG), a leading supplier of wafer bonding and lithography equipment for the MEMS, nanotechnology and semiconductor markets, today announced that it is partnering with DELO, a leading manufacturer of industrial high-tech adhesives, in the area of wafer-level optics (WLO). Both companies, well-known for their leading roles in optical sensor manufacturing, are combining efforts to enable novel optical devices and applications, such as biometric authentication and facial
Dr. Shalini Prasad (front), interim department head of bioengineering in the Erik Jonsson School of Engineering and Computer Science, holds the THC biosensor her team developed. In back, from left, are electrical engineering PhD student Devangsingh Sankhala, research engineer Paul Rice and biomedical engineering PhD student Vikram Narayanan Dhamu.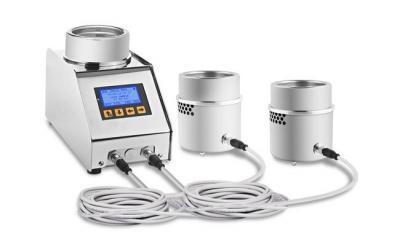 Orum International and Hardy Diagnostics announce the new MULTIFLEX 1+2 active impact microbial air sampler. The MULTIFLEX 1+2 is one of the latest designs from Orum International, of Milan, Italy. The founders of Orum International have over 40 years of experience in producing microbial air samplers for environmental monitoring. Hardy Diagnostics is their exclusive distribution partner in North America.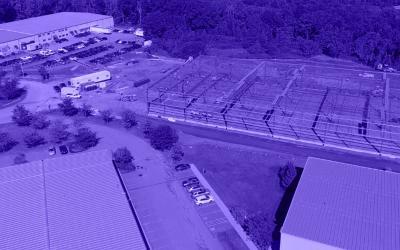 Millstone Medical Outsourcing has officially broken ground on its new 56,385 square foot facility in Fall River, MA. The MA headquarter campus will now hold a total of 124,367 square feet of production space, including its existing 15,000 square feet of class 10,000/ISO7-rated cleanroom space for medical device packaging operations.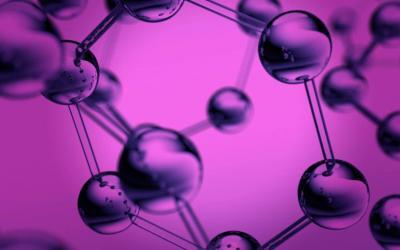 Pepscan announced that its GMP production capacity has doubled. Pepscan is an all-in-one partner in peptides, building on 25 years of experience in advancing and applying peptide expertise to facilitate clients in the development and production of peptides.
Global Cannabinoids, the leading producers, manufacturers and distributors of American-Grown Hemp-Derived Cannabinoids in the U.S., today has signed a 20,024 square foot lease to serve as its exclusive nationwide wholesale GMP certified distribution and packaging center in Stadium Industrial Park, Las Vegas. Located on Valley View Boulevard, just west of the 1-15 Freeway and south of Russell Road, down the street from the new Raiders NFL Stadium.
Aerospace News
Cleanroom News and Advancements
The Cleanroom Industry supports the environmental cleanroom and controlled environmental systems for many markets that require precise environmental control and a contaminate-free operation environment. Cleanrooms are designed to enable production manufacturing and critical production processes to control particulate contamination, temperature, particulate, and humidity. Our cleanroom news channel covers multiple vertical markets that operate in modular cleanroom environments. Our cleanroom news team curates content from many sources across the globe to give you a holistic reading experience, providing news from several sources.
Subscribe today to receive cleanroom news to your inbox. Cleanroom Connect provides daily cleanroom news from a variety of sources and industries. Every day the cleanroom news staff of Cleanroom Connect magazine and our contributing freelancers bring you breaking news from the world of scientific research happening in cleanroom environments across a variety of industries. Our offerings include breaking cleanroom news, research news, aerospace news, biotechnology news, chemistry news, pharmaceutical news, medical device news, nanotechnology news, semiconductor news and microelectronics news. Our cleanroom news blog points you to the best science and cleanroom stories on the web. Stay tuned for our weekly cleanroom podcast. And you can now find our weekly cleanroom news content from Cleanroom Connect magazine included in our daily news feed, on our category and collections pages, and on our author pages.
Subscribe free today to receive cleanroom news directly to your email inbox!