Cleanroom News
Get the latest cleanroom news and updates below. Cleanroom Connect brings you the latest cleanroom news from around the world, featuring current topics and news from all industries who operate in cleanroom environments.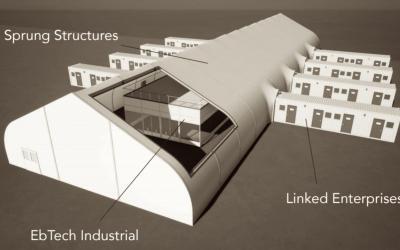 Together these five companies have put together complex build solutions in response to the coronavirus. Individually they were the best for being the fastest of their building type, together they provide the complete solution within weeks, regardless of the requirements. RPM acts as the quarterback pulling in a team of top North American manufacturers with the specific purpose of delivering rapid deployment Community Response Facilities (CRF) that are designed to meet each community's critical needs. If the location requires conversion of an existing structure, a large building shell that goes up quickly, or mobile secure steel buildings, together we have it covered.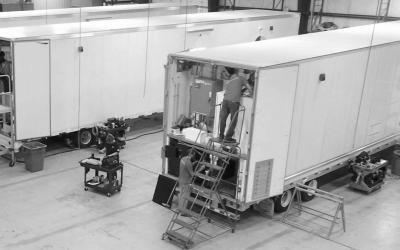 Germfree delivered a 53-foot biocontainment cleanroom trailer to a major US pharmaceutical company where they will work on a COVID-19 vaccine. This is the first, of what is expected to be, many mobile laboratory spaces that will be delivered to scientists and organizations working on virus and antibody testing, vaccine development, research, and deployment solutions.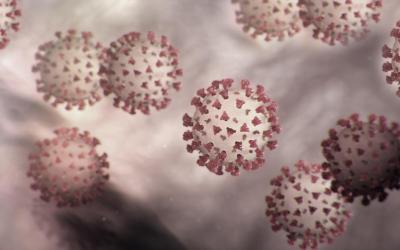 3M and Ford are collaborating on specific ways the companies can rapidly combine complementary capabilities and resources to help meet a surge in demand for personal protective equipment due to the COVID-19 outbreak.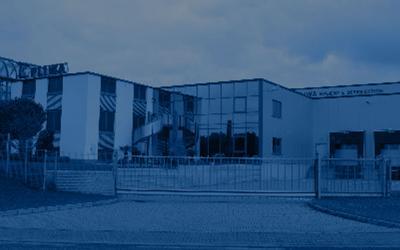 Hygiene expert Christeyns expands its activities in the Life Science Division with the acquisition of Pliwa, German producer of disinfection products for hospitals and dental care. Although negotiated and signed before the corona crisis, the transaction – which was closed last Friday – will allow Christeyns to increase its production capacity of disinfectants for medical applications. As such the company hopes to provide even better support to the medical sector in these challenging times.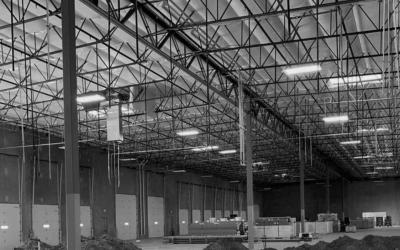 Medivant Health is currently building a 33,000-square-foot generic drug manufacturing facility in Chandler, Arizona. The first phase will create 10,000 square feet of manufacturing and laboratory space able to produce 40,000 vials of generic drug products every day. Medivant is a new Current Good Manufacturing Practice (CGMP) Manufacturer. Medivant is unique in that its sole purpose is to fill this generic drug shortage void. The facility is fully automated with minimal human intervention.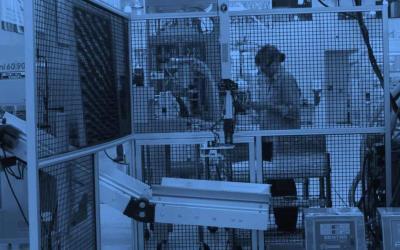 Comar Acquires iMARK Molding Comar, a premier plastic packaging, dispensing, and medical device provider serving the Medical, Pharmaceutical, Consumer Healthcare, Personal and Home Care, Food and Beverage, and other niche market segments is thrilled to announce the...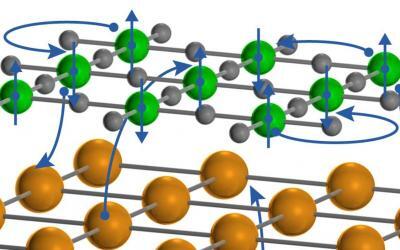 The answers could help advance the synthesis of new unconventional superconductors and their use for power transmission, transportation and other applications, and also shed light on how the cuprates operate – which is still a mystery after more than 30 years of research.
Aerospace News
Cleanroom News and Advancements
The Cleanroom Industry supports the environmental cleanroom and controlled environmental systems for many markets that require precise environmental control and a contaminate-free operation environment. Cleanrooms are designed to enable production manufacturing and critical production processes to control particulate contamination, temperature, particulate, and humidity. Our cleanroom news channel covers multiple vertical markets that operate in modular cleanroom environments. Our cleanroom news team curates content from many sources across the globe to give you a holistic reading experience, providing news from several sources.
Subscribe today to receive cleanroom news to your inbox. Cleanroom Connect provides daily cleanroom news from a variety of sources and industries. Every day the cleanroom news staff of Cleanroom Connect magazine and our contributing freelancers bring you breaking news from the world of scientific research happening in cleanroom environments across a variety of industries. Our offerings include breaking cleanroom news, research news, aerospace news, biotechnology news, chemistry news, pharmaceutical news, medical device news, nanotechnology news, semiconductor news and microelectronics news. Our cleanroom news blog points you to the best science and cleanroom stories on the web. Stay tuned for our weekly cleanroom podcast. And you can now find our weekly cleanroom news content from Cleanroom Connect magazine included in our daily news feed, on our category and collections pages, and on our author pages.
Subscribe free today to receive cleanroom news directly to your email inbox!