Cleanroom News
Get the latest cleanroom news and updates below. Cleanroom Connect brings you the latest cleanroom news from around the world, featuring current topics and news from all industries who operate in cleanroom environments.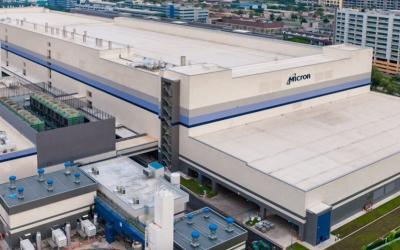 Micron Technology, Inc., announced today it has begun volume shipments of the world's first 176-layer NAND Universal Flash Storage (UFS) 3.1 mobile solution. Engineered for high-end and flagship phones, Micron's discrete UFS 3.1 mobile NAND unlocks 5G's potential with up to 75% faster sequential write and random read performance than prior generations,1 enabling downloads of two-hour 4K movies2 in as little as 9.6 seconds.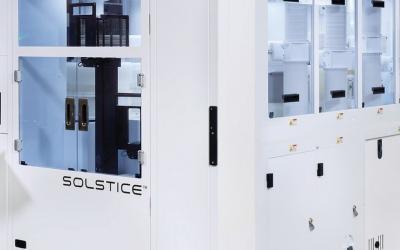 ClassOne Technology, global provider of advanced semiconductor electroplating and surface preparation systems, announced that it has received multiple tool orders from one of the world's largest RF device manufacturers…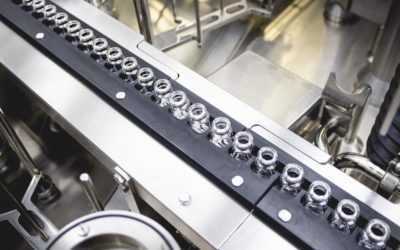 WuXi Biologics ("WuXi Bio") (2269.HK), a global company with leading open-access biologics technology platforms, announced that it has received the License of Manufacturing Permit from German health authorities for its drug product facility (DP7) in Leverkusen, Germany. The permit successfully demonstrates for the first time that Premier Quality together with Record Speed WuXi Biologics consistently delivered in China can also be applied in global countries.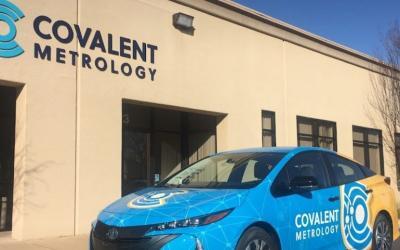 Covalent Metrology, a leading analytical services provider offering one of the largest portfolios of characterization techniques in North America, is working with Digital Surf, a global leader in analytical software development, to offer software tools for data processing and visualization to its range of clients. The collaboration will also allow both companies to pool customer insights in the aim of providing better services and more powerful analysis tools.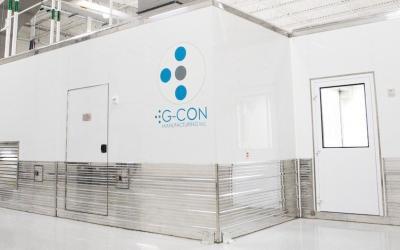 Summa Equity Fund II ("Summa") has acquired a majority stake in G-CON, a leading US-based manufacturer of prefabricated cleanrooms used for manufacturing within the pharmaceuticals industry. G-CON designs, builds and installs turnkey cGMP (Current Good Manufacturing Practice) compliant suites called PODs, for a global biopharma customer base focused on biologics, pharma, CDMO (contract development and manufacturing), and cell and gene therapy manufacturing.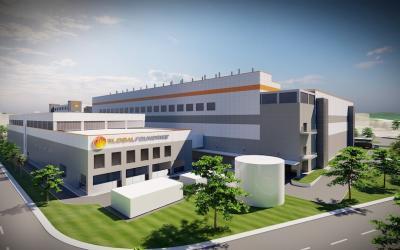 GlobalFoundries (GF), the global leader in feature-rich semiconductor manufacturing, today announced its expansion plans for its most advanced manufacturing facility in upstate New York over the coming years. These plans include immediate investments to address the global chip shortage at its existing Fab 8 facility as well as construction of a new fab on the same campus that will double the site's capacity.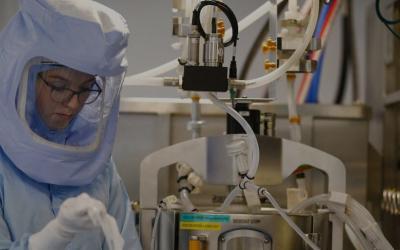 Freudenberg Medical, part of the Freudenberg Group and a global contract manufacturing partner to the medical device and pharmaceutical industry, has added a support team in India for customer sales and service to the region. Freudenberg is committed to serving medical device and pharmaceutical customers also present in Asia Pacific region with local operations in China and Singapore.
Aerospace News
Cleanroom News and Advancements
The Cleanroom Industry supports the environmental cleanroom and controlled environmental systems for many markets that require precise environmental control and a contaminate-free operation environment. Cleanrooms are designed to enable production manufacturing and critical production processes to control particulate contamination, temperature, particulate, and humidity. Our cleanroom news channel covers multiple vertical markets that operate in modular cleanroom environments. Our cleanroom news team curates content from many sources across the globe to give you a holistic reading experience, providing news from several sources.
Subscribe today to receive cleanroom news to your inbox. Cleanroom Connect provides daily cleanroom news from a variety of sources and industries. Every day the cleanroom news staff of Cleanroom Connect magazine and our contributing freelancers bring you breaking news from the world of scientific research happening in cleanroom environments across a variety of industries. Our offerings include breaking cleanroom news, research news, aerospace news, biotechnology news, chemistry news, pharmaceutical news, medical device news, nanotechnology news, semiconductor news and microelectronics news. Our cleanroom news blog points you to the best science and cleanroom stories on the web. Stay tuned for our weekly cleanroom podcast. And you can now find our weekly cleanroom news content from Cleanroom Connect magazine included in our daily news feed, on our category and collections pages, and on our author pages.
Subscribe free today to receive cleanroom news directly to your email inbox!