Cleanroom News
Get the latest cleanroom news and updates below. Cleanroom Connect brings you the latest cleanroom news from around the world, featuring current topics and news from all industries who operate in cleanroom environments.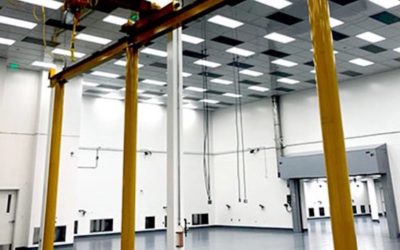 General Atomics Electromagnetic Systems announced today that it has expanded its space systems infrastructure with the addition of a 7,500 ft2 Class 10,000 / ISO 7 cleanroom facility in San Diego, CA that will enable high-volume Optical Communication Terminal (OCT) production. The multifaceted facility can facilitate fabrication of up to 300 OCTs per year.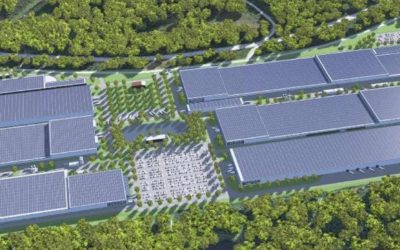 Exyte, a global leader in the design, engineering, and delivery of facilities for high-tech industries, has collaborated with Morrow Batteries ("Morrow") in the development of integrated production concepts for their new state-of-the-art Lithium-Ion battery production site in Norway.
Aerospace News
Cleanroom News and Advancements
The Cleanroom Industry supports the environmental cleanroom and controlled environmental systems for many markets that require precise environmental control and a contaminate-free operation environment. Cleanrooms are designed to enable production manufacturing and critical production processes to control particulate contamination, temperature, particulate, and humidity. Our cleanroom news channel covers multiple vertical markets that operate in modular cleanroom environments. Our cleanroom news team curates content from many sources across the globe to give you a holistic reading experience, providing news from several sources.
Subscribe today to receive cleanroom news to your inbox. Cleanroom Connect provides daily cleanroom news from a variety of sources and industries. Every day the cleanroom news staff of Cleanroom Connect magazine and our contributing freelancers bring you breaking news from the world of scientific research happening in cleanroom environments across a variety of industries. Our offerings include breaking cleanroom news, research news, aerospace news, biotechnology news, chemistry news, pharmaceutical news, medical device news, nanotechnology news, semiconductor news and microelectronics news. Our cleanroom news blog points you to the best science and cleanroom stories on the web. Stay tuned for our weekly cleanroom podcast. And you can now find our weekly cleanroom news content from Cleanroom Connect magazine included in our daily news feed, on our category and collections pages, and on our author pages.
Subscribe free today to receive cleanroom news directly to your email inbox!