Optics Industry News
Get the latest Optics Industry News and optics industry updates below. Cleanroom Connect brings you the latest news from around the world, featuring current topics and optics industry news.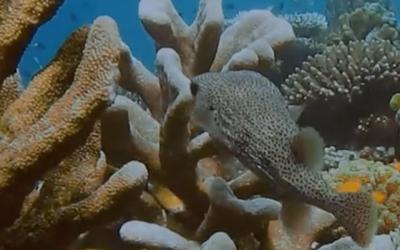 A new invention that uses sunlight to drive water purification could help solve the problem of providing clean water off the grid. The device resembles a large sponge that soaks up water but leaves contaminants – like lead, oil and pathogens – behind. To collect the purified water from the sponge, one simply places it in sunlight. The researchers described the device in a paper(link is external) published this week in the journal Advanced Materials.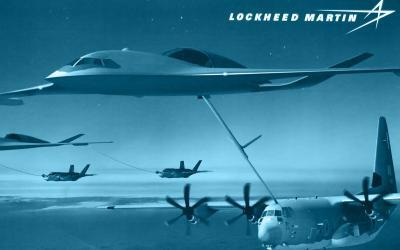 Lockheed Martin's Meridian facility began production operations in August 1969, initially producing the L-1011 jet airliner's empennage. Since then, the Meridian facility has been involved in the production of aircraft components for the JetStar, the C-5 Galaxy and C-141 Starlifter strategic airlifters, the P-3 Orion submarine hunter, the F-22 Raptor fighter jet, and the C-130J Super Hercules tactical airlifter.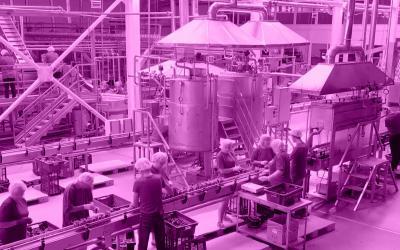 Hubbell Lighting is elevating the lighting experience. Empowered by lighting solutions that integrate seamlessly into their environment, save energy, provide improved quality of light, deliver return on investment and armed with Hubbell's unflinching support, its customers are able to think differently about how, where, and when they can use light.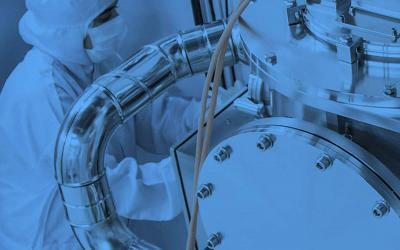 Picosun Group, the leading provider of AGILE ALD™ (Atomic Layer Deposition) thin film coating solutions, has launched PICOSUN™ Morpher, a new ALD product platform designed to disrupt the up to 200 mm wafer markets in Beyond and More than Moore domains.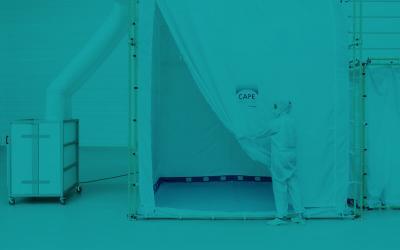 CAPE® is a transportable, tent-like cleanroom facility developed by researchers at the Fraunhofer Institute for Manufacturing Engineering and Automation IPA. It can be installed both indoors and in unexposed outdoor locations, and takes less than an hour to set up.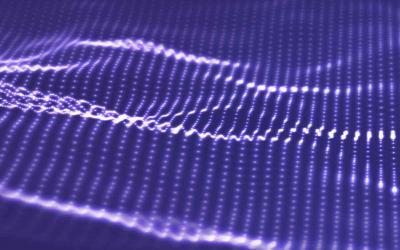 The PSC filing, including a five-year capital investment overview and detailed one-year plan for 2019, sets forth the projects Ameren Missouri plans to implement to modernize energy grid infrastructure in Missouri to benefit its customers and offer them more tools to manage their energy usage.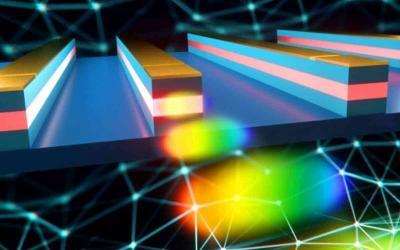 Ten years into the future — that's about how far UC Santa Barbara electrical and computer engineering professor John Bowers and his research team are reaching with the recent development of their mode-locked quantum dot lasers on silicon. It's technology that not only can massively increase the data transmission capacity of data centers, telecommunications companies and network hardware products to come, but do so with high stability, low noise and the energy efficiency of silicon photonics.
Aerospace News
Optics Industry News and Advancements
The Optics Cleanroom Industry supports the environmental cleanroom and controlled environmental systems for the optics industry. The Optics Industry is the branch of physics that includes the behavior of light and the properties of light. This includes the way that light interacts with matter and the construction of optics instruments, optics products and optics technology that use light or detect light. Light is an electromagnetic wave which is very similar to other forms of electromagnetic radiation, like: x-rays, microwaves and radio waves.
Cleanroom Connect provides the latest Optics Industry News from various Optics Organizations, Optics Industries, and Optics Product Manufacturers. Subscribe today to receive optics news and updates directly to your mailbox.
Modern manufacturing is being revolutionized by the use of optics, which can both improve current manufacturing capabilities and enable new ones. Below are some of the uses of Optics in the industrial and product manufacturing landscapes:
Light is often used to process or probe materials remotely, sometimes through windows isolating harsh or vacuum environments.
Light can be used to induce photochemistry, for example, in photolithography to produce submicron features in thin films of photoresist or in rapid prototyping where liquid polymers are solidified by lasers to form a three-dimensional piece from a computer-aided design database.
Light can cast images, making it possible to inspect a part or use the image to guide the working tool to the correct area of a production piece.
Optics has reached into every aspect of manufacturing and promises to increase in use with improvements in speed, control, precision, and accuracy. Numerous optical techniques are used throughout industry and are critical to the manufacture of such diverse and basic products as semiconductor chips, roads and tunnels, and chemicals. Optical techniques, grouped by function, fall into two broad classes:
Performing manufacturing: Light interacts directly with the finished or intermediate product to change its physical properties, as in the case of photolithography or materials processing.

Controlling manufacturing: Optics is used to provide information about a manufacturing process, as in the chemical industry's use of optical sensors for in-line process control, or to inspect a manufactured
Keywords: Optics Industry, Optics News, Optics Industry News, Optics Organizations, Optics Industries, and Optics Product Manufacturers, Optics Research, Optics R&D, Optics Laboratory, Optics Cleanroom, x-rays, microwaves, radio waves