Optics Industry News
Get the latest Optics Industry News and optics industry updates below. Cleanroom Connect brings you the latest news from around the world, featuring current topics and optics industry news.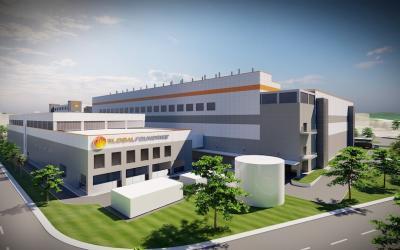 GlobalFoundries (GF), the global leader in feature-rich semiconductor manufacturing, today announced its expansion plans for its most advanced manufacturing facility in upstate New York over the coming years. These plans include immediate investments to address the global chip shortage at its existing Fab 8 facility as well as construction of a new fab on the same campus that will double the site's capacity.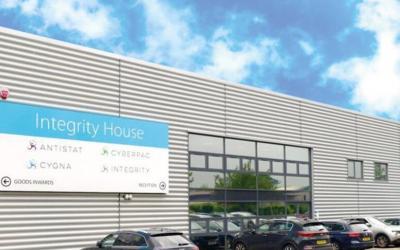 Integrity Cleanroom is pleased to announce that it has begun commercial transactions with a brand new ecommerce platform and a dedicated team of professionals based in Texas.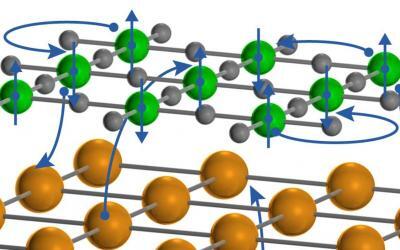 The answers could help advance the synthesis of new unconventional superconductors and their use for power transmission, transportation and other applications, and also shed light on how the cuprates operate – which is still a mystery after more than 30 years of research.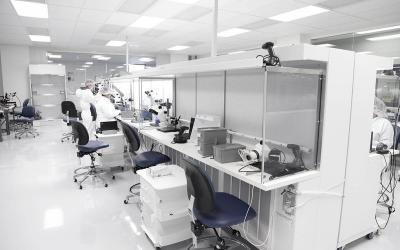 PCB Piezotronics, Inc., a wholly owned subsidiary of MTS Systems Corporation (NASDAQ: MTSC), announced the completion of new environmentally controlled clean rooms totaling 4,300 sq. ft. at their Walden Avenue headquarters. Earlier this year, the sensor manufacturer began assembly of all pressure and force products in this new state-of-the-art facility.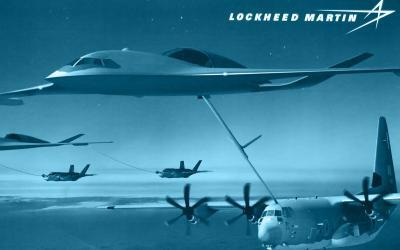 Lockheed Martin's Meridian facility began production operations in August 1969, initially producing the L-1011 jet airliner's empennage. Since then, the Meridian facility has been involved in the production of aircraft components for the JetStar, the C-5 Galaxy and C-141 Starlifter strategic airlifters, the P-3 Orion submarine hunter, the F-22 Raptor fighter jet, and the C-130J Super Hercules tactical airlifter.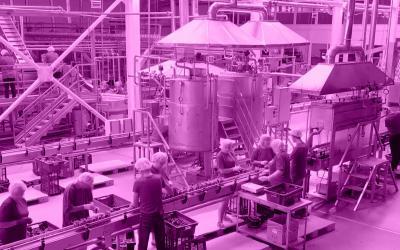 Hubbell Lighting is elevating the lighting experience. Empowered by lighting solutions that integrate seamlessly into their environment, save energy, provide improved quality of light, deliver return on investment and armed with Hubbell's unflinching support, its customers are able to think differently about how, where, and when they can use light.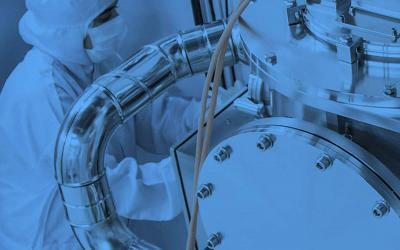 Picosun Group, the leading provider of AGILE ALD™ (Atomic Layer Deposition) thin film coating solutions, has launched PICOSUN™ Morpher, a new ALD product platform designed to disrupt the up to 200 mm wafer markets in Beyond and More than Moore domains.
Aerospace News
Optics Industry News and Advancements
The Optics Cleanroom Industry supports the environmental cleanroom and controlled environmental systems for the optics industry. The Optics Industry is the branch of physics that includes the behavior of light and the properties of light. This includes the way that light interacts with matter and the construction of optics instruments, optics products and optics technology that use light or detect light. Light is an electromagnetic wave which is very similar to other forms of electromagnetic radiation, like: x-rays, microwaves and radio waves.
Cleanroom Connect provides the latest Optics Industry News from various Optics Organizations, Optics Industries, and Optics Product Manufacturers. Subscribe today to receive optics news and updates directly to your mailbox.
Modern manufacturing is being revolutionized by the use of optics, which can both improve current manufacturing capabilities and enable new ones. Below are some of the uses of Optics in the industrial and product manufacturing landscapes:
Light is often used to process or probe materials remotely, sometimes through windows isolating harsh or vacuum environments.
Light can be used to induce photochemistry, for example, in photolithography to produce submicron features in thin films of photoresist or in rapid prototyping where liquid polymers are solidified by lasers to form a three-dimensional piece from a computer-aided design database.
Light can cast images, making it possible to inspect a part or use the image to guide the working tool to the correct area of a production piece.
Optics has reached into every aspect of manufacturing and promises to increase in use with improvements in speed, control, precision, and accuracy. Numerous optical techniques are used throughout industry and are critical to the manufacture of such diverse and basic products as semiconductor chips, roads and tunnels, and chemicals. Optical techniques, grouped by function, fall into two broad classes:
Performing manufacturing: Light interacts directly with the finished or intermediate product to change its physical properties, as in the case of photolithography or materials processing.

Controlling manufacturing: Optics is used to provide information about a manufacturing process, as in the chemical industry's use of optical sensors for in-line process control, or to inspect a manufactured
Keywords: Optics Industry, Optics News, Optics Industry News, Optics Organizations, Optics Industries, and Optics Product Manufacturers, Optics Research, Optics R&D, Optics Laboratory, Optics Cleanroom, x-rays, microwaves, radio waves