Sterile Packaging Industry News
Get the latest Sterile Packaging Industry news and updates below. Cleanroom Connect brings you the latest news from around the world, featuring current topics in sterile packaging industry news including: medical device packaging, pharmaceutical packaging, sterile medical packaging, healthcare packaging, microelectronics packaging and nutraceutical packaging.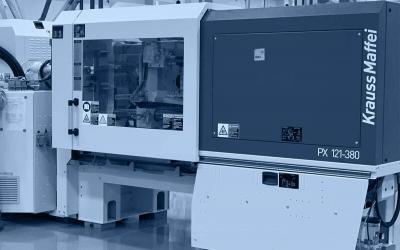 HTI Plastics recently received a new Krauss Maffei Injection molding machine for beta testing. The PX All-Electric arrived on our floor in late January. This is the second time HTI has been selected to host a Krauss machine for testing, with the option to purchase.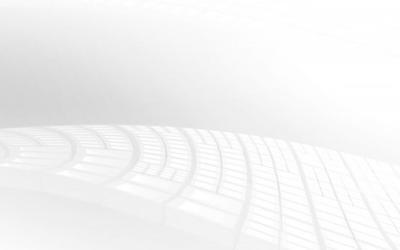 QuantumClean & ChemTrace will demonstrate how its ultra-high purity chamber tool part cleaning, proprietary coatings and microcontamination analytical testing can help reduce wafer fabrication Cost-of-Ownership (CoO). Solutions' information is available during show hours at SEMICON Europa at the Messe München Exhibition Center in Munich, Germany from November 13 — 16, 2018 (booth A4510).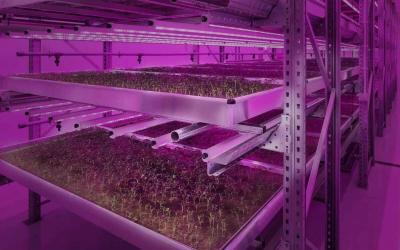 This "farm of the future", built by systems integrator GrowStack working in conjunction with TCE Electrical Ltd., is the latest research initiative to be led by CHAP and Stockbridge Technology Centre (STC), a pioneer in experimental and applied horticulture research since the 1950s.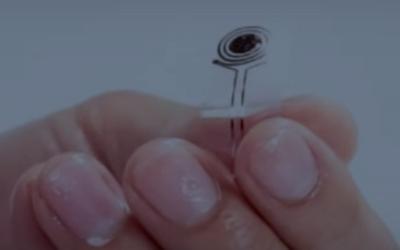 The scientists envision that such transient engineered technologies one day could complement or replace pharmaceutical treatments for a variety of medical conditions in humans. This type of technology, which the researchers refer to as a "bioresorbable electronic medicine," provides therapy and treatment over a clinically relevant period of time and directly at the site where it's needed, thereby reducing side effects or risks associated with conventional, permanent implants.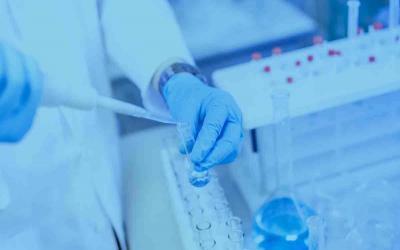 Lindström India launched its second line of business, called Cleanroom services in India to ensure the highest quality hygiene, safety and reliability which is most critical to customers in the pharmaceutical, food and electronics industry. Lindström's cleanroom service ensures hygienic production facilities by providing garments serviced in cleanroom laundries which prevent contaminations during process hereby ensuring complete safety of the products being manufactured.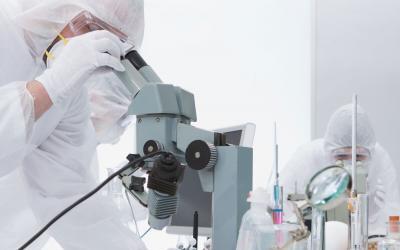 The Controlled Environmental Solutions business is made up of highly specialized testing and certification services, control procedures and tailored decontamination technology for the clean room to ensure optimal performance of the environment and end-user compliance to highly regulated industry standards.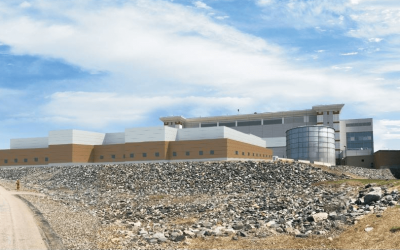 A next-generation biomanufacturing plant incorporates multiple innovative technologies into a single facility, and therefore is built in half the construction time with approximately one half of the operating cost of a traditional plant. The next-generation biomanufacturing plant require a smaller manufacturing footprint and offer greater environmental benefits, including reduced consumption of water and energy and lower levels of carbon emissions.
Sterile Packaging Industry News
Sterile Packaging Industry News and Advancements
The Sterilel Packaging Industry is a collection of companies, researchers and engineers who are actively involved in the mission critical packaging of sterile products, pharmaceuticals, nutraceuticals and medical devices. The sterile packaging industry practices have been a very important part of the supply chain, providing certainty that our products and consumables are properly stored and contaminant-free, prior to use.
Sterile packaging is required for compliant medical products and medical devices
Sterile packaging is designed to keep bacteria and other impurities away from the contents of packages. The sterile packaging industry is responsible for making sure that the products we use as consumers remain contaminant free for our daily use. For medical devices, the sterile packaging industry plays a key role in safely delivering treatment to patients. Ensuring that all medical devices, products and containers are properly sterile and compliant with national, government and international standards, sterile packaging is a necessity to the well-being of our planet.
Sterile Packaging Industry Markets
Following are some of the products that are common in the sterile packaging industry:
Pharmaceutical Packaging
Medical Device Packaging
Nutraceutical Packaging
Healthcare Packaging
Medical Containment Packaging
Medical Supplies Packaging
Medical Equipment Packaging
Pharmaceutical Repackaging
Medial instruments
The sterile packaging cleanroom industry produces the controlled cleanroom environments whereby the products are packaged. These sterile packaging cleanroom facilities are often called "sterile packaging facilities" or "Packaging Cleanrooms". The sterile medical packaging market has undergone significant growth within the pharmaceutical and biological sectors. Aging population and chronic diseases are paving a large road for the necessity of sterile packaging. It is "top-of-mind" for all sterile packaging industry companies to maintain integrity in their packaging materials, technologies and processes to achieve continued growth in the sterile medical packaging market.
Sterile Packaging Industry News Covering Many Products and Industries
Cleanroom connect curates sterile packaging industry news covering a variety of sterile packaging products, materials and applications.
Sterile Medical Packaging Market Products
Pouches & Bags

Gusset bags
Header bags
Liner tear bags
Semi-ultra clean bags
Spout pouches

Thermoform trays
Vials & ampoules
Clamshells & lids
IV containers
Others
Sterile Medical Packaging Market Materials
Plastic Films
Foils
Papers
Glass
Non-woven
Foam Sheets
Others
Sterile Medical Packaging Market Applications
Medical supplies

Gloves
Scissors
Syringes and needles
Surgical tapes
Others

Medical equipment

Surgical
Therapeutic
Diagnostic
Pharmaceutical & biologics
Sterile Packaging Industry News Delivered Directly to your Email
Cleanroom Connect provides the latest Sterile Packaging Industry News from various sources and industries. Subscribe today to receive sterile packaging industry news and updates directly to your mailbox. Register Today!