Optics Industry News
Get the latest Optics Industry News and optics industry updates below. Cleanroom Connect brings you the latest news from around the world, featuring current topics and optics industry news.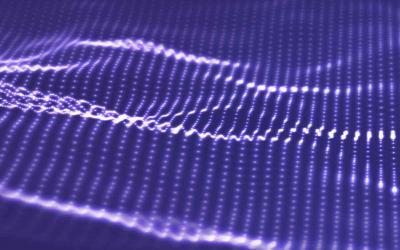 The PSC filing, including a five-year capital investment overview and detailed one-year plan for 2019, sets forth the projects Ameren Missouri plans to implement to modernize energy grid infrastructure in Missouri to benefit its customers and offer them more tools to manage their energy usage.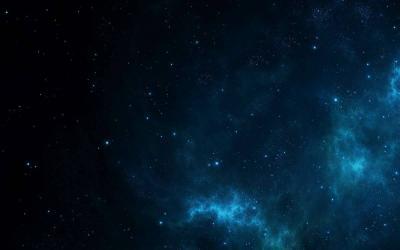 The researchers, from the University of Cambridge and the Medical Research Council Laboratory of Molecular Biology (MRC LMB), found that the chances for life to develop on the surface of a rocky planet like Earth are connected to the type and strength of light given off by its host star.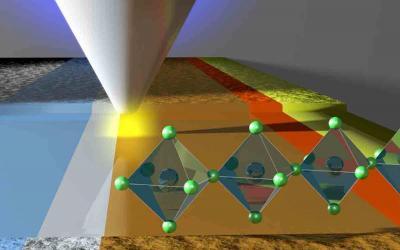 Perovskite solar cells are currently electrifying the solar cell community. This new, cheap, and easy-to-process material has almost ideal physical properties for converting light into electricity: as it is pitch-black, a very thin layer of less than a thousandth of a millimeter is sufficient to absorb all incident sunlight.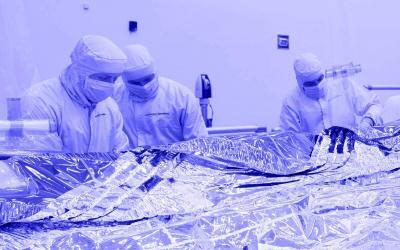 Technicians and engineers working to ensure the soundness of NASA's James Webb Space Telescope (JWST) manually lower its folded sunshield layers for easier access and inspection. After being lowered, engineers thoroughly inspect all five layers of the reflective silver-colored sunshield for any issues that may have occurred as a result of acoustic testing.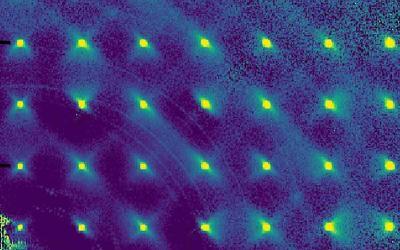 Relaxor ferroelectrics, which are often lead-based. These materials have mechanical and electrical properties that are useful in applications such as sonar and ultrasound. The more scientists understand about the internal structure of relaxor ferroelectrics, the better materials we can develop for these and other applications.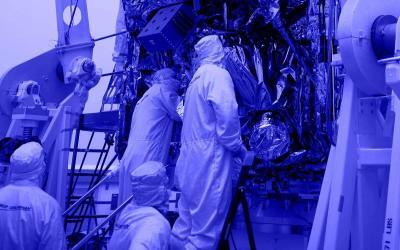 The James Webb Space Telescope will observe primarily the infrared light from faint and very distant objects. In order to be able to detect those faint heat signals, the telescope itself must be kept extremely cold. To protect the telescope from external sources of light and heat (like the Sun, Earth, and Moon) as well as from heat emitted by the observatory itself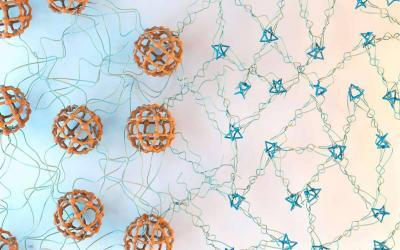 MIT researchers have designed a polymer material that can change its structure in response to light, converting from a rigid substance to a softer one that can heal itself when damaged.
Aerospace News
Optics Industry News and Advancements
The Optics Cleanroom Industry supports the environmental cleanroom and controlled environmental systems for the optics industry. The Optics Industry is the branch of physics that includes the behavior of light and the properties of light. This includes the way that light interacts with matter and the construction of optics instruments, optics products and optics technology that use light or detect light. Light is an electromagnetic wave which is very similar to other forms of electromagnetic radiation, like: x-rays, microwaves and radio waves.
Cleanroom Connect provides the latest Optics Industry News from various Optics Organizations, Optics Industries, and Optics Product Manufacturers. Subscribe today to receive optics news and updates directly to your mailbox.
Modern manufacturing is being revolutionized by the use of optics, which can both improve current manufacturing capabilities and enable new ones. Below are some of the uses of Optics in the industrial and product manufacturing landscapes:
Light is often used to process or probe materials remotely, sometimes through windows isolating harsh or vacuum environments.
Light can be used to induce photochemistry, for example, in photolithography to produce submicron features in thin films of photoresist or in rapid prototyping where liquid polymers are solidified by lasers to form a three-dimensional piece from a computer-aided design database.
Light can cast images, making it possible to inspect a part or use the image to guide the working tool to the correct area of a production piece.
Optics has reached into every aspect of manufacturing and promises to increase in use with improvements in speed, control, precision, and accuracy. Numerous optical techniques are used throughout industry and are critical to the manufacture of such diverse and basic products as semiconductor chips, roads and tunnels, and chemicals. Optical techniques, grouped by function, fall into two broad classes:
Performing manufacturing: Light interacts directly with the finished or intermediate product to change its physical properties, as in the case of photolithography or materials processing.

Controlling manufacturing: Optics is used to provide information about a manufacturing process, as in the chemical industry's use of optical sensors for in-line process control, or to inspect a manufactured
Keywords: Optics Industry, Optics News, Optics Industry News, Optics Organizations, Optics Industries, and Optics Product Manufacturers, Optics Research, Optics R&D, Optics Laboratory, Optics Cleanroom, x-rays, microwaves, radio waves