Nanotechnology News
Get the latest nanotechnology news and updates below. Cleanroom Connect brings you the latest news from around the world, featuring current topics and news in the nanotechnology, nanotech and nanoscience industries.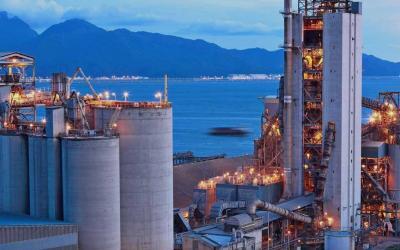 Finding a thermal insulation that can withstand the highly corrosive conditions of chemical tanks and chemical plant heat process equipment has been virtually impossible. The constant exposure to acids and bases and everything in between wreaks havoc on conventional thermal insulation and severely limits both the lifespan and performance qualities of the insulation.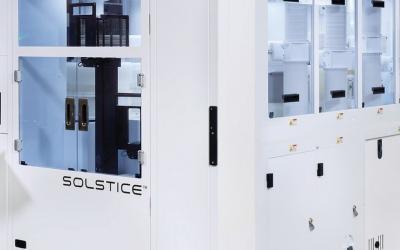 ClassOne Technology, global provider of advanced semiconductor electroplating and surface preparation systems, announced that it has received multiple tool orders from one of the world's largest RF device manufacturers…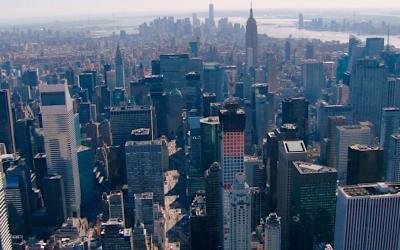 As New York City begins its early phases of reopening since the onset of the pandemic, cleanroom design and construction services firm Precision Cleanrooms makes its claim in the Big Apple with its first New York City office in the company's 32-year history. Located in Union Square at 41 East 11th Street, Precision Cleanrooms' New York office will serve customers in greater New York and the extended Northeastern United States, providing turnkey cleanroom solutions and services for many industries including: pharmaceutical, biotech, medical device, and microelectronics industries.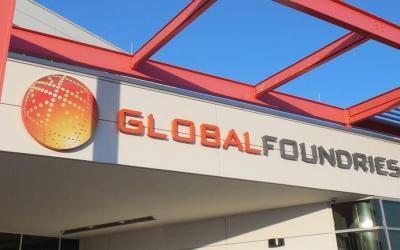 GLOBALFOUNDRIES® (GF®), the global leader in feature-rich semiconductor manufacturing, today announced it is expanding its global manufacturing footprint with the construction of a new fab on its Singapore campus. In partnership with the Singapore Economic Development Board and with co-investments from committed customers, GF's more than US $4B (S$5B) investment will play an integral role in meeting the growing demand for the company's industry-leading manufacturing technologies and services to enable companies worldwide to develop and scale their business.
Intel Corporation will invest $3.5 billion to equip its New Mexico operations for the manufacturing of advanced semiconductor packaging technologies, including Foveros, Intel's breakthrough 3D packaging technology. The multiyear investment is expected to create at least 700 high-tech jobs and 1,000 construction jobs and support an additional 3,500 jobs in the state. Planning activities begin immediately, with construction expected to start in late 2021.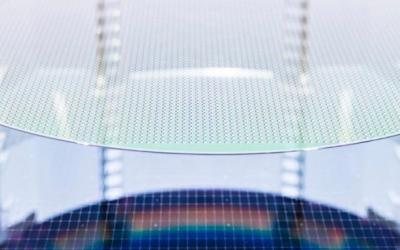 It is a milestone on the path to the chip factory of the future: at the new Bosch semiconductor fab in Dresden, silicon wafers are passing through the fully automated fabrication process for the first time. This is a key step toward the start of production operations, which is scheduled for late 2021. Manufacturing of automotive microchips will be a primary focus when the fully digital and highly connected semiconductor plant is up and running. "Chips for tomorrow's mobility solutions and greater safety on our roads will soon be produced in Dresden. We plan to open our chip factory of the future before the year is out," says Harald Kroeger, member of the board of management of Robert Bosch GmbH. The company already operates a semiconductor fab in Reutlingen near Stuttgart. The new wafer fab in Dresden is Bosch's response to the surging number of areas of application for semiconductors, as well as a renewed demonstration of its commitment to Germany as a high-tech location. Bosch is investing around one billion euros in the high-tech manufacturing facility, which will be one of the most advanced wafer fabs in the world. Funding for the new building is being provided by the federal German government, and more specifically the Federal Ministry for Economic Affairs and Energy. Bosch plans to officially open its wafer fab in June 2021.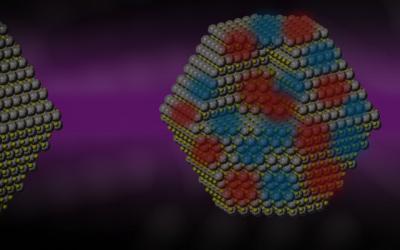 Bright semiconductor nanocrystals known as quantum dots give QLED TV screens their vibrant colors. But attempts to increase the intensity of that light generate heat instead, reducing the dots' light-producing efficiency.
Nanotechnology News
Nanotechnology News and Advancements
The Nanotechnology Cleanroom Industry supports the environmental cleanroom and controlled environmental systems for the nanotech, nanotechnology and nanoscience industries. The nanotechnology industry is the study of and manipulation of matter with at least one dimension sized from 1 to 100 nanometers. Cleanroom Connect provides the latest Nanotechnology News from various nanotech research and development labs and nanotechnology organizations. Subscribe today to receive nanotechnology news and updates directly to your mailbox.